Video Game Drinking Games
In honour of St. Paddy's day, the kind folks at TwistedBard would like to help you celebrate in your own unique way. We have delved deep into the memory banks to bring up some blurry nights of immense fun and drinking.
St. Patrick's day is held on the 17th March to commemorate the death of St. Patrick (the Patron Saint of Ireland). In modern times St. Patrick's day is celebrated across the globe as those who clutch onto the smallest slither of Irish heritage use the day as an excuse to go all out and just get smashed. For those of you who want to celebrate the day, but don't want to go out and face the drunken masses, here are a few drinking games you can play in the comfort of your own home with a trusted group of friends:
Disclaimer: TwistedBard is not responsible for any negative shenanigans that goes on during these games. Any drinking game must be played by those of legal drinking age in their respective country. TwistedBard is responsible for all fun and non illegal/harmless shenanigans that do occur.
Mario Kart – 'Don't Drink and Drive'
 Requirements: 2-4 people, 1 beer per lap/4-pack of beer
How to play:
-Number of drinks? Either one beer per lap or a set number of beers per race
-Who drinks? Everyone
Rules:
Simple.Don't drink and drive.
Finish a beer every lap/finish all your beers before you finish the race
All drinking must be done when you are completely stationary, no rolling stops.
Forfeits:
If caught drinking whilst driving or moving either add another beer to the next round for that player, or upon finishing drink a complete beer.
Note: This drinking game can apply to any Racer, Mario Kart is just a lot more fun
Trials Evolution/ Trials Fusion ( or any variation that has multiplayer)- 'Points Matter'
Requirements: 2-4 people, enough alcohol for at least one drink per race.
-Number of drinks? No set limit, enough to keep you entertained.
– Who Drinks? Second place, Third place, Fourth place.
Rules:
Set up a Trials playlist (doesn't matter which game or which playlist).
Everyone must pick the same type of vehicle.
Race
Forfeits:
Second place drinks 2 fingers
Third place drinks 3 fingers
Fourth place drinks 4 fingers
Any DNF must finish their drink.
FIFA – 'Making the Game Fun'
 Requirements: 2 players, optional amount of alcohol
-Number of drinks? Any number will do for this game mode
-Who drinks? Both players (unless you are unbelievable good and a clean player)
Rules:
Set up a normal game of FIFA with both teams controlled by a player
Choose any teams you want to play with (made even more fun when choosing random teams)
Winner stays on for next game
Forfeits:
1 finger of drink for every foul and offside you commit
2 fingers of drink for a yellow card you get
3 fingers of drink for any goal you concede
finish your drink for every red card you get
GoldenEye – 'Golden Shot'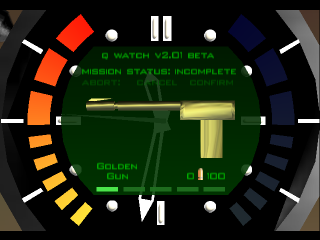 Requirements: 2-4 players, optional amount of alcohol, any game mode where every player has a chance to have the Golden Gun
 –Number of drinks? Any amount, shots preferable and any gold themed liquor highly recommended
-Who drinks? Any player who dies
Rules:
Set up any game mode that allows all players to have or have access to the Golden Gun
NO player must be Oddjob or Jaws
Modifiers welcome but must be even across all players
Forfeits:
Anyone killed by the Golden Gun must take a shot
[If only one Golden Gun available per game] Player with Golden Gun killed, take a shot.
Any player who does choose Oddjob has all Forfeits doubled.
Dark Souls – 'Because let's make this game harder'
 Requirements: Any number of players (playing one at a time), lots of alcohol, and a bin or toilet nearby.
 Number of drinks? Plenty, this will be a rough one (unless you are a Dark Souls master)
Who Drinks? All players
Rules:
Start a new game
Difficulty is optional but must not be below the default
Play the game as normal
Forfeits:
A shot for every death
1 finger of drink for every Estus you drink
GTA V: Cunning Stunts ­– 'The Stunter becomes the Stunted'
Requirements: 1-Max. Players, optional amount of alcohol, communication with any player playing the drinking game
 Number of Drinks? Any amount will suffice
Who Drinks? All players
Rules:
[preferable] Set up a private game with all other participants in this game
Any Cunning Stunts playlist
All Vehicles allowed (except if your group decides otherwise)
After the countdown each player must finish one drink without driving
Race as normal
Forfeits:
This changes depending on number of players
Second and third drinks 1 finger
Fourth and fifth drink 2 fingers
Sixth and Seventh drink 3 fingers
Etc.
DNF must finish drink
Bonus Round:
Call of Duty- 'Death, death, death and drinks'
Rules: Drink every time you die. You will die…a lot. If you are mediocre at games and of drinking age then you will be dying a lot. At least the drinks will numb all the pain of the constant references to your Mother's sex life.
Any classic games we've missed? Any unique games that you and your super cool friends came up with? Let us know in the comments.
Xbox/PC gamer, connoisseur of the pun. I'm easily entertained by games so don't judge when I say I enjoy Call of Duty. Achievement attempter and mostly failure. My moments of skill are quickly buried by moments of stupidity Reach me on Twitter @aj_roberts1993